Google Search Console helps with understanding your website's performance on the search engine. To track a website there, you must first verify domain ownership using the form shown below.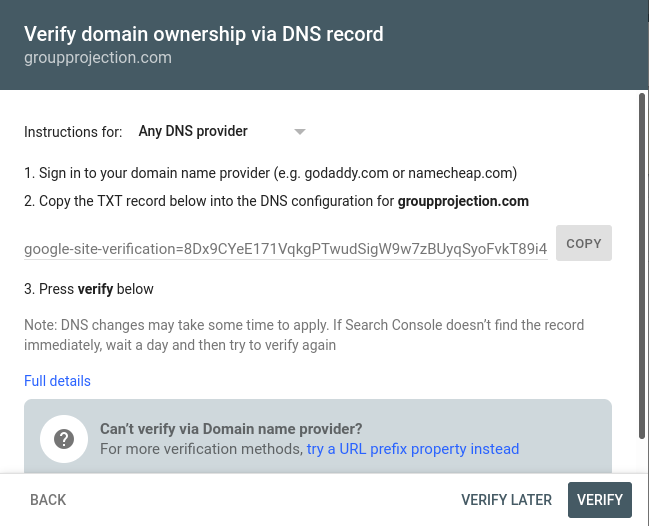 The form asks us to add a TXT record for our URL. You'll need to update this through your domain management tool. Since I use Namecheap to manage my domains, I'll add the record there.
Adding TXT record in Namecheap
To access DNS settings, you'll need to
Hover over Account (top navigation bar) and click Dashboard
Click manage on the right-hand side of the URL you intend on tracking
Click Advanced DNS
Click Add a new record
As shown in the image below, select TXT Record in the first column for Type
Add an @ in the Host column
Paste the Google verification code you can copy from the form in Google Search Console into the Value column
Leave TTL set to Automatic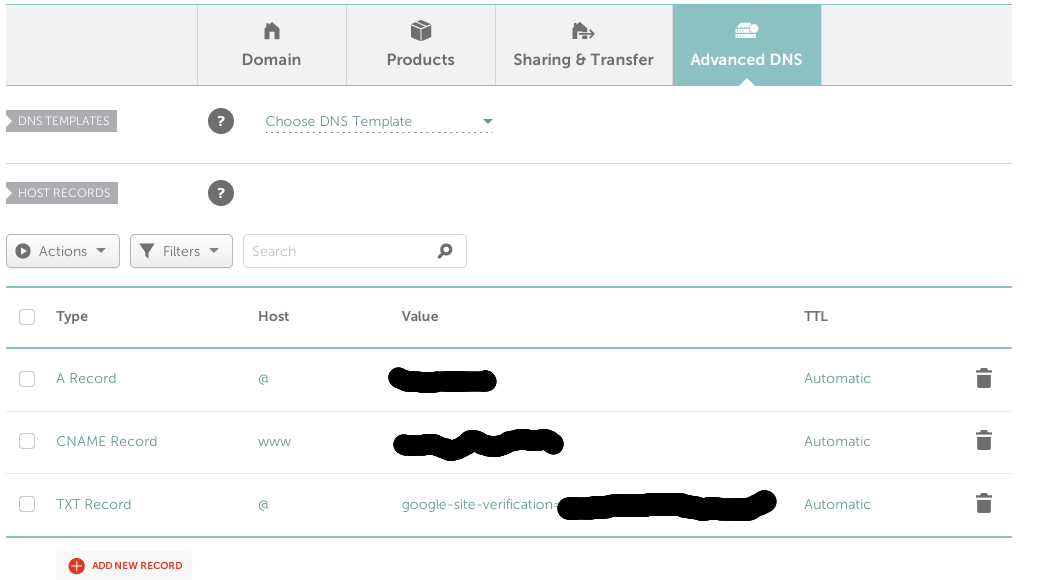 Verification
Within moments, you can go back to the Google Search Console verification click Verify. The verification should succeed, and you can start tracking your website.